Why Choose Us?
Roofing Integrity, Quality,Value & Service since 2001.

Premium roofing materials. affordable roofing cost.


Written Estimates
Locally Owned & Operated
Accredited Better Business Bureau
Certified Installer For Timberline, Royal Sovereign & Certainteed, Atlas & Tamko

---

Do you need Financing?
Apply for a new Loan Today.
Call Us Right Now (678) 886-3937

No Monthly Interest If Paid In Full Within 18 Months***18 month no interest promotion window beginning with the first transaction. If the balance is paid in full at or before the no interest promotion window expiration date, then all interest will be waived. Offer of credit is subject to qualifying credit approval.



---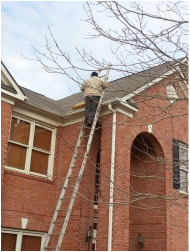 If your home is suffering from roof leaks we know how to roof. If your roof shingles are showing signs of wear and tear with blown away roof shingles. We use the best roofing products.
Or if you notice brown stains on your ceilings then it is time you call in a roofing contractor. We at Windemere Roofing have trained and experienced roofers who are courtesy, friendly and professional in fixing that roof leak. We fix it fast at a low roofing cost.
Give us a call today at (678) 886-3937.
---
Windemereroofing.com
©2006 All Rights Reserved